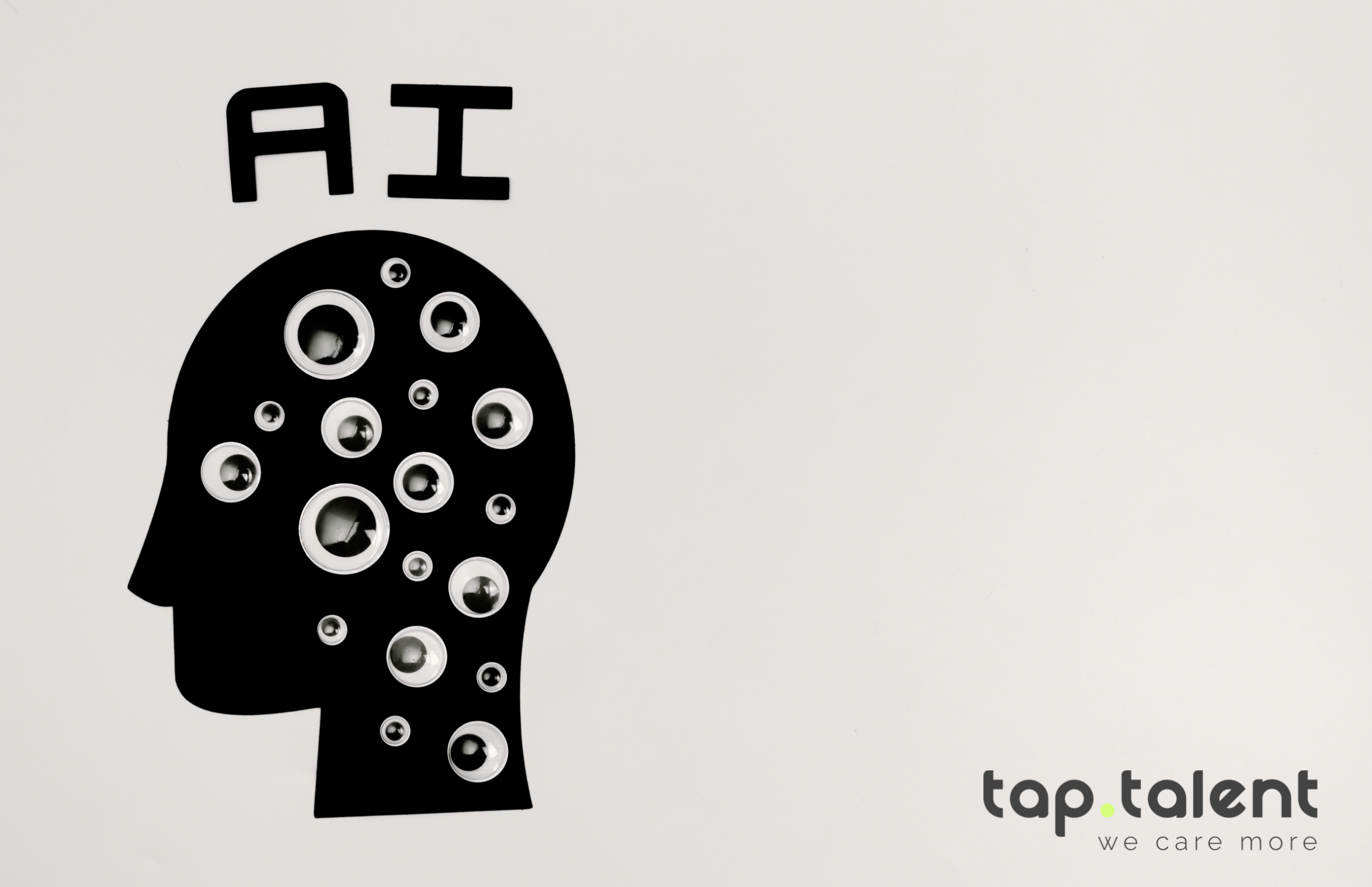 Why AI Recruiting is Key to Growth?
AI for recruiting technology allows recruiters to better leverage their ATS, providing the ability to hire more efficiently, shortlist more accurately, and better screen resumes.
What is AI for recruiting?
AI for recruiting is the application of artificial intelligence to the talent acquisition process, where machine learning can learn to shortlist your ideal candidate, as well as automate manual tasks in the recruitment process. This technology is designed to streamline or automate some part of the recruiting workflow, especially repetitive, high-volume tasks.
For example, software that applies machine learning to resumes to auto-screen candidates or software that conducts sentiment analysis on job descriptions to identify potentially biased language.
The challenges of applying AI in recruiting?
AI can learn human biases. AI for recruiting promises to reduce unconscious bias by ignoring information such as a candidate's age, gender, and race. However, AI is trained to find patterns in previous behavior. That means that any human bias that may already be in your recruiting process – even if it's unconscious – could be learned by AI if developed without due diligence.
AI lacks Human Touch. There are some aspects in the recruitment process of a candidate that only feelings and perceptions of a human mind can fathom. Where the surface level assessment of skills and abilities of an applicant can be screened by the AI, a deeper analysis of their social life, family orientation, moral values, and other such factors cannot be understood by an AI.
Benefits of AI for Recruitment?
Save time and fill positions faster. Very common problem in recruitment is that the process lasts too long. Based on a study, HR managers say they lose in average of 14 hours a week because they need to manually complete tasks that could be automated. AI can truly save you time in different parts of the recruitment process, especially with writing text, analyzing candidates, and when communicating with them. With recommendations from AI, you can contact the most suitable candidates first and fill the open position faster.
Enhance candidate experience and employer brand. With AI, you can communicate with job candidates even when you have thousands of applicants every year. AI chatbots can answer to candidates questions automatically. Natural Language Processing technology (NLP) can help give personalized feedback to each candidate and AI matching can recommend the most suitable positions for your candidates even before you talk with them.
Improve the quality and objectivity of recruitment. As a human being, the recruiter is always biased. For example, recruiter A could hire a candidate that recruiter B would not even invite to a job interview. A lot of recruitment is done based on feelings, and the criteria are often quite arbitrary. AI can help in determining unbiased criteria for a candidate. AI can bring an unbiased view to the recruitment process. For example, AI can help recognize what type of a candidate would fit the team and what skills the team lacks or suggest how good a fit a candidate is for a certain position.
Innovations in AI for recruiting
Intelligent screening software. Intelligent screening software automates resume screening by using AI (i.e., machine learning) on your existing resume database. The software learns which candidates moved on to become successful and unsuccessful employees based on their performance, tenure, and turnover rates. Intelligent screening software that automates resume screening represents a massive opportunity for recruiters because it integrates with your existing ATS, which means it doesn't disrupt your workflow, the candidate workflow, and requires minimal IT support.
Digitized interviews. Online interview software has been available for a while, but today's technology claims to use AI to assess candidates' word choices, speech patterns, and facial expressions to assess his or her fit for the role and possibly even the organization and its culture.
Recruiter chatbots. Recruiter chatbots are currently being tested to provide real-time interaction to candidates by asking questions based on the job requirements and providing feedback, updates, and next-step suggestions. AI-powered chatbots have a lot of potential to improve the candidate experience. 58% of job seekers say they have a negative impression of a company if didn't hear back from the company after submitting an application, whereas 67% of job seekers have a positive impression of a company if they receive consistent updates throughout the application process.
Will AI Replace Recruiters?
Industry experts believe the future of AI for recruiting is Augmented Intelligence.
Augmented intelligence is the belief that you cannot fully replace human capabilities through technology. Instead, augmented intelligence suggests we should look to create technology to enhance human aptitude and efficiency. Nothing can replace humans – and most times, even one human cannot replace the other. Therefore, saying that AI can replace recruiters goes in vain. Undoubtedly, there are many benefits of accommodating Artificial Intelligence in the HR technology ecosystem to make the recruiting process easy. 
Resources:
1. Eddy, Nathan (November 16, 2020). "Artificial Intelligence (A.I.) Job Trends Important to Watch in 2021" https://insights.dice.com/2020/11/16/artificial-intelligence-a-i-job-trends-important-to-watch-in-2021/
3. Molad, Omer (June 24, 2020). "Recruiting Automation: How You Should Be Using The New Tools Of Recruitment" https://vervoe.com/recruiting-automation/
4. Team Predictive Hire. "5 ways AI will shape hiring in 202" https://www.predictivehire.com/blog/ai-recruitment-tools-2021/
5. Carlson, Siobhan (April 13, 2020). "AI Recruitment" https://vervoe.com/ai-recruitment/#1