Tap.Talent recruitment company was created out of the desire to realize our professional passions.  In our daily work, we avoid patterns and established patterns, while maintaining a responsible and professional approach to all activities. We constantly implement tools to improve the recruitment of specialists. We strive to innovate and thus want to change the recruitment industry. In our daily work we like challenges. Thanks to our many years of experience, we are able to undertake any recruitment project, even the most difficult and unusual. We approach each cooperation individually, because each project is different. Proof of our effectiveness is a group of satisfied Clients and Candidates.
Company values
Accountability
We are responsible and reliable to our Clients, Candidates and Business Partners.
We advise, support and taking care of the quality of recruitment processes.
We take full responsibility for decision we make and the impact on others.
We are socially and environmentally responsible for all our corporate activities.
Partnership
We are partners for Clients, Candidates and each other in achieving common goals.
We build lasting relationships – based on trust and mutual respect.
We conduct business in an honest and transparent manner.
We help our Clients succeed in their business.
Innovation
We are constantly improving our processes and adapting our business methods to changing conditions.
We are developing our competencies, skills and knowledge.
We are looking for more and better business solutions – we aim to meet our Clients' business expectations.
We are characterised by the creativity of our Team.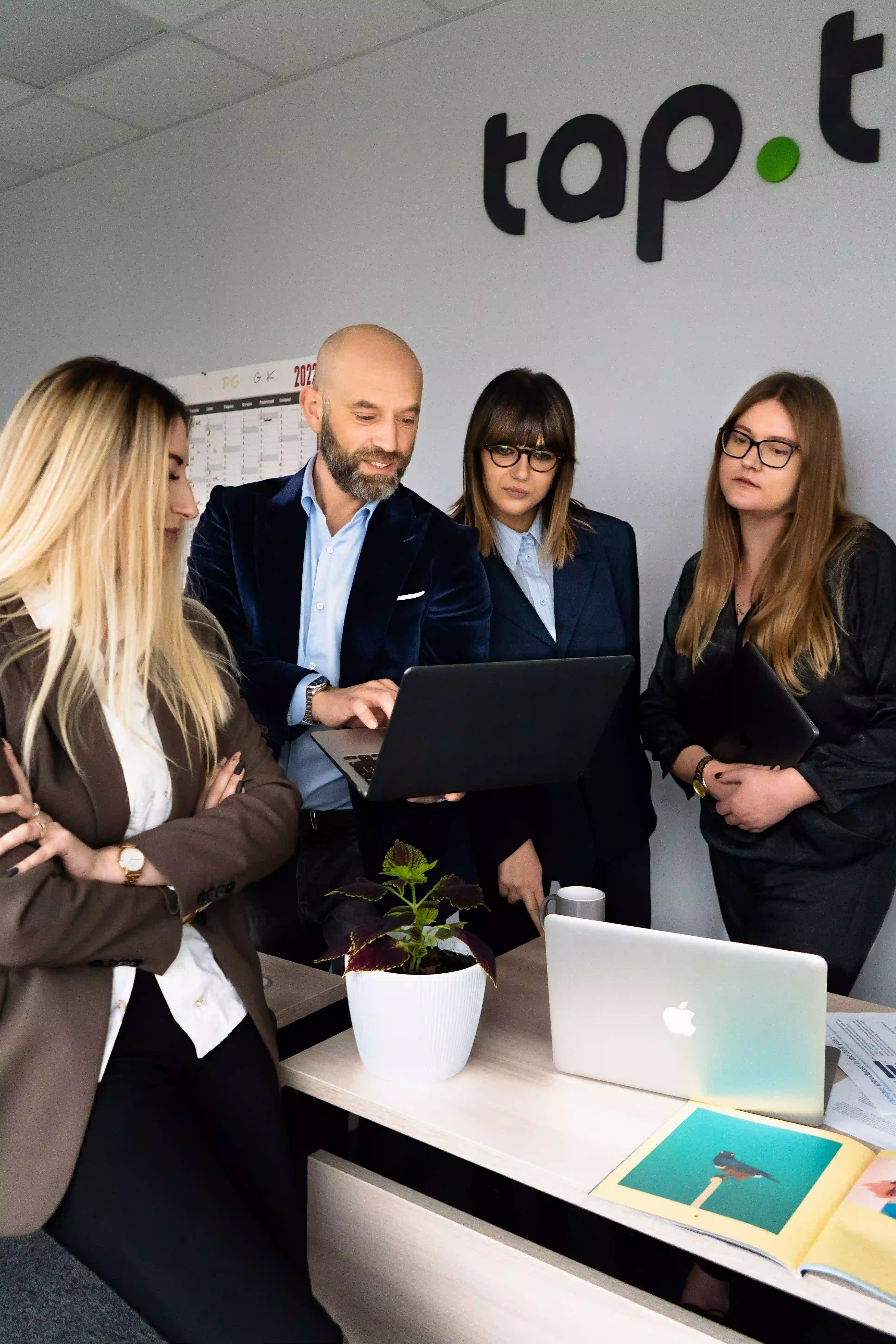 Are you looking for a specialist in your field?
Or are you looking for new professional challenges?

Chose Tap
.

Talent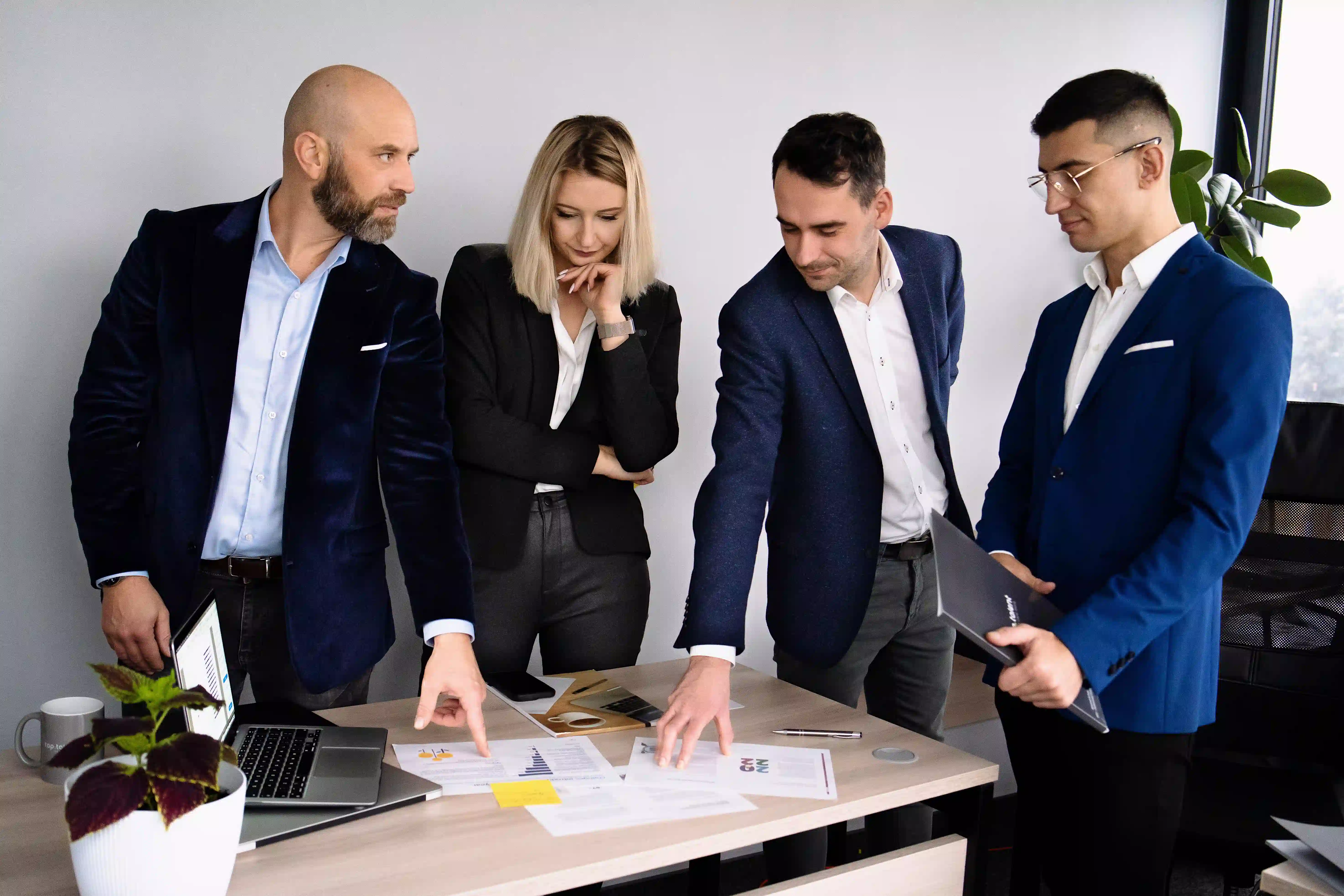 Tap.Talent is a recruitment company that helps employers find the best specialists and helps candidates to find the perfect job. Thanks to our years of experience and specialized approach to recruiting, we are able to match candidates to the individual needs of each employer. Our broad candidate pool includes professionals in various fields such as IT, SSC/BPO business services, finance, ecommerce and marketing. Contact us today and let us help you find the perfect candidate or new job!
Why Tap
.

Talent Recruitment Agency?
We have 20 years of business experience gained in international HR companies
For 20 years we have been building a network of contacts throughout Poland
Thanks to our professional and effective approach, most of our recruitment projects are commissioned to us on an exclusive basis
We cooperate with the Wroclaw Agglomeration Development Agency helping to effectively introduce investors to the Lower Silesian market
We are a member of the British-Polish Chamber of Commerce
We engage in CSR activities by supporting people, animals, ecology in various forms
Get to know us better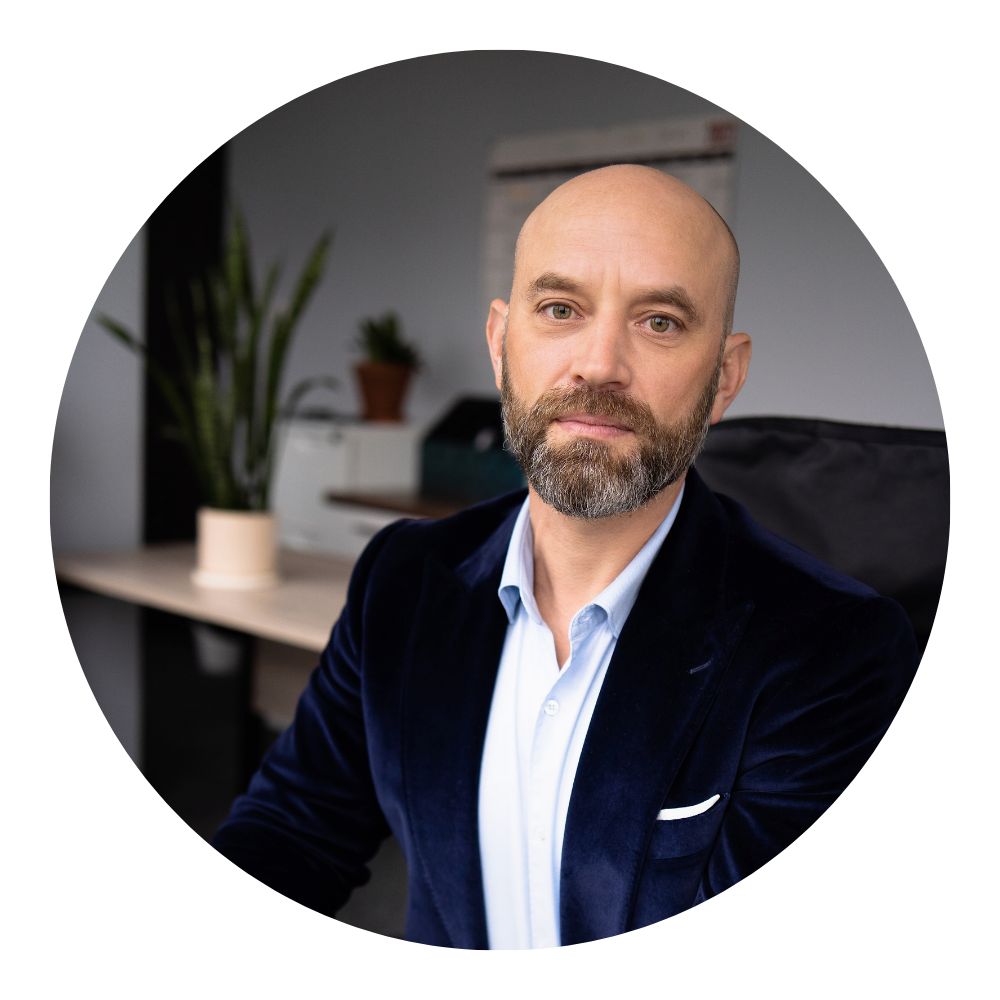 Gracjan Góźdź
I have been working at Tap.Talent since 2018 and holds the position of Sales and Development Director. One of my main tasks is to acquire new clients for whom we carry out recruitment processes. First of all, I initiate sales activities (both on the Polish and foreign markets), I introduce the automation of this process, which can be defined as creating the Tap.Talent sales policy. Three factors are important to me in successful recruitment. Understanding the workplace, and thus understanding the needs of customers, fast response time and creating a unique and personalized offer. Work is a pleasure for me, not a duty. He uses his free time for boxing training and cycling trips. In addition, I am also passionate about the automotive industry and the latest trends in the world of watches.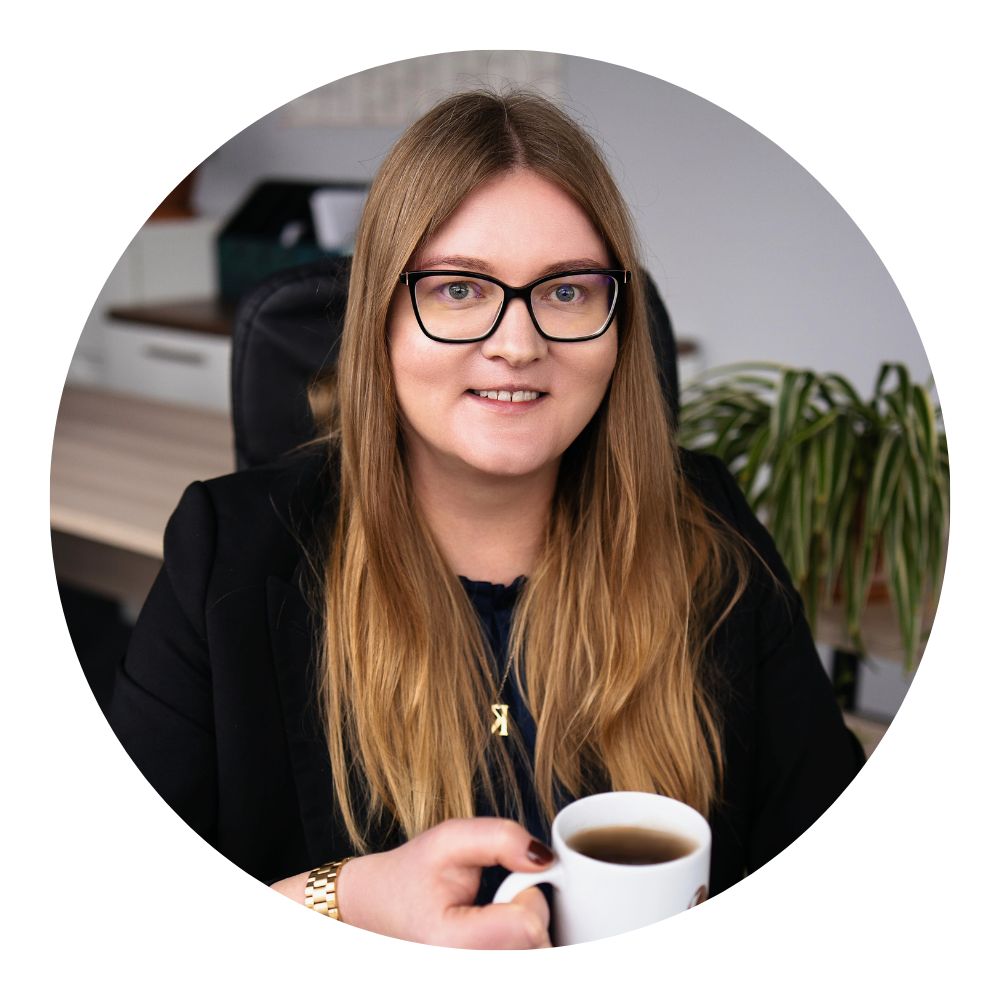 Katarzyna Charydczak
I work as Director/Manager for Recruitment and Administration. I have been in Tap.Talent from the very beginning as a co-founder. I am responsible for the daily work of the entire recruitment team and I deal with the administrative duties of the company. In addition, I take care of our image in social media and help our clients in employer branding activities. The recipe for successful recruitment is to thoroughly understand the needs of the client and the candidate and to conduct a quick recruitment process. What about outside of work? Traveling - both near and far, vegetarian cooking and helping animals.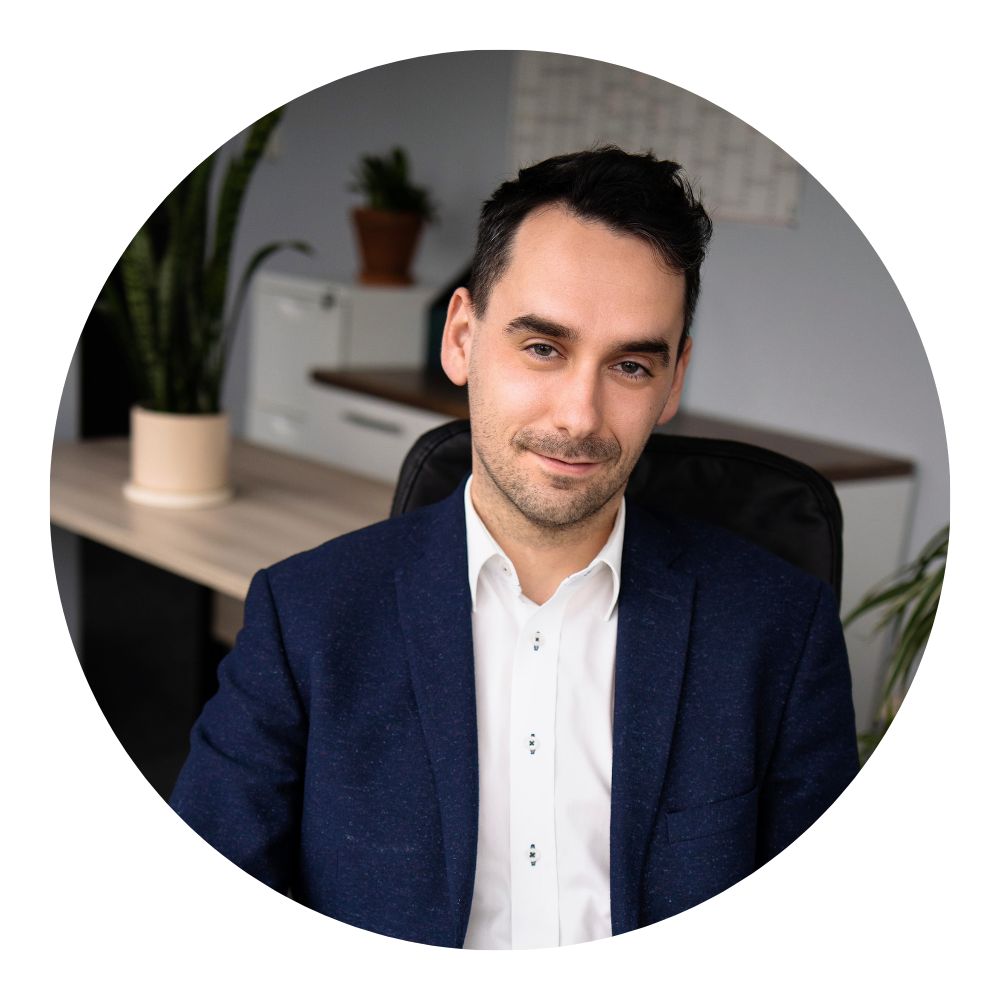 Grzegorz Barylak
I am currently a Talent Manager. I have been working at Tap.Talent since February 2020. I am responsible for managing a well-coordinated team of Recruitment Consultants. In addition, I actively conduct recruitment processes and provide the greatest talents on the market for our clients. My recipe for successful recruitment is understanding the needs of candidates and clients. When I know what expectations both parties have, then it is easier to match talent to a given position. This makes both sides happy in the end. I am an avid football fan. I never miss an important game and I have the history of football at my fingertips.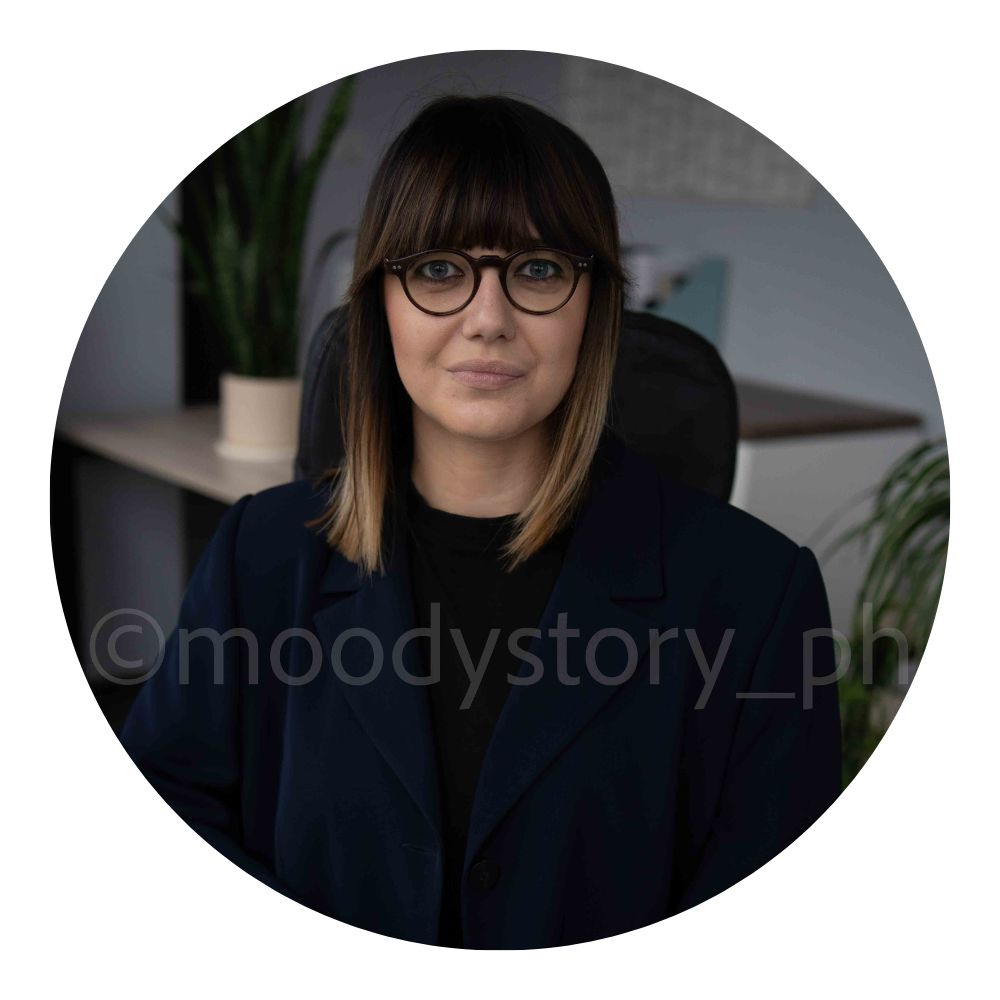 Aleksandra Pietrusiak
I am currently a Talent Specialist. I have been working at Tap.Talent since 2020, three years of my work experience will soon pass. In the company, she deals with recruitment processes. I recruit candidates for the right position, conduct interviews with them and present their professional profiles. I am also responsible for constant contact with my clients, for whom I carry out interesting recruitment projects. Successful recruitment - understanding the needs of the client and candidate, the right questions. Outside of work, I like to explore psychological knowledge, e.g. about personality types. Traveling has always been my hobby from an early age.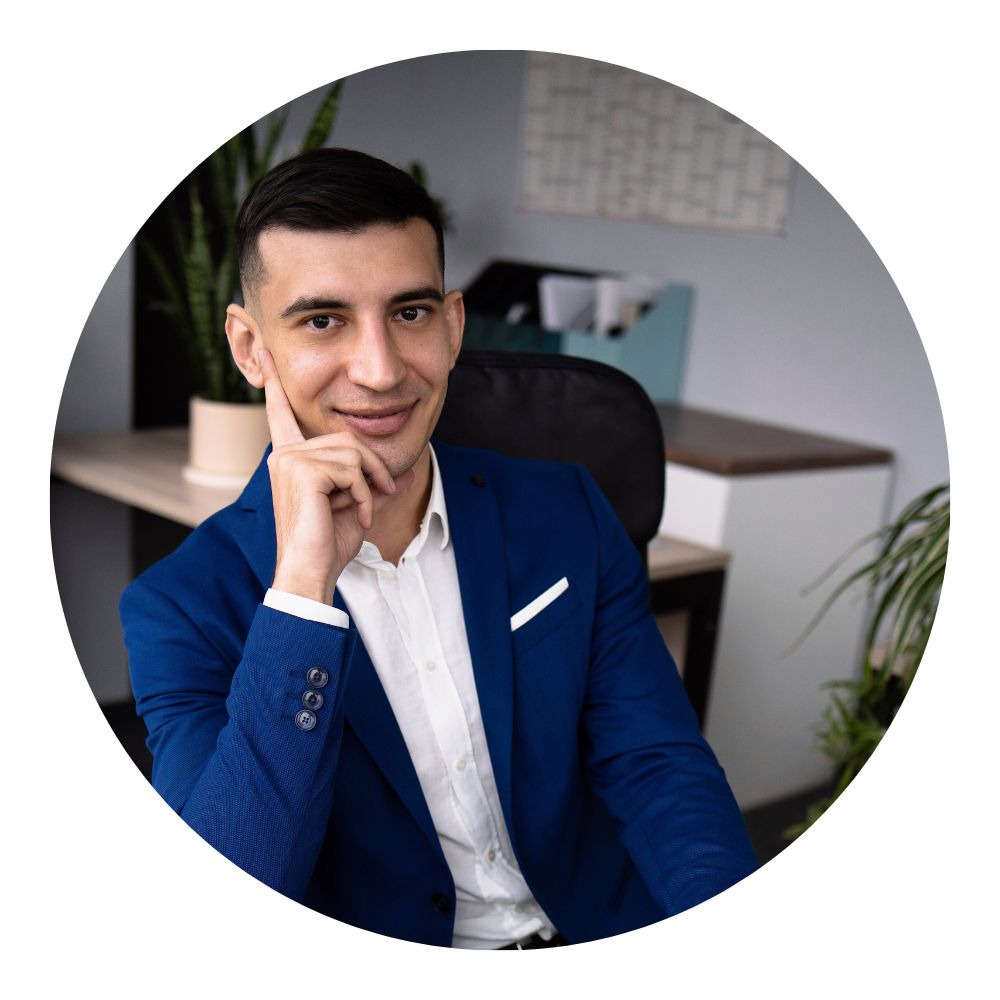 Sebastian Dorosz
I am currently a Junior Talent Specialist. I have been working at Tap.Talent for 9 months. I deal with recruitment (mainly direct search) and I work in the sales team, where we acquire new clients. Recipe for successful recruitment? Obtaining as much information about the position as possible and presenting it to candidates to make the offer as transparent as possible. Outside of work, I train boxing (although last year I had a long break due to a shoulder injury I got during a snowboarding trip) and I dance Bachata.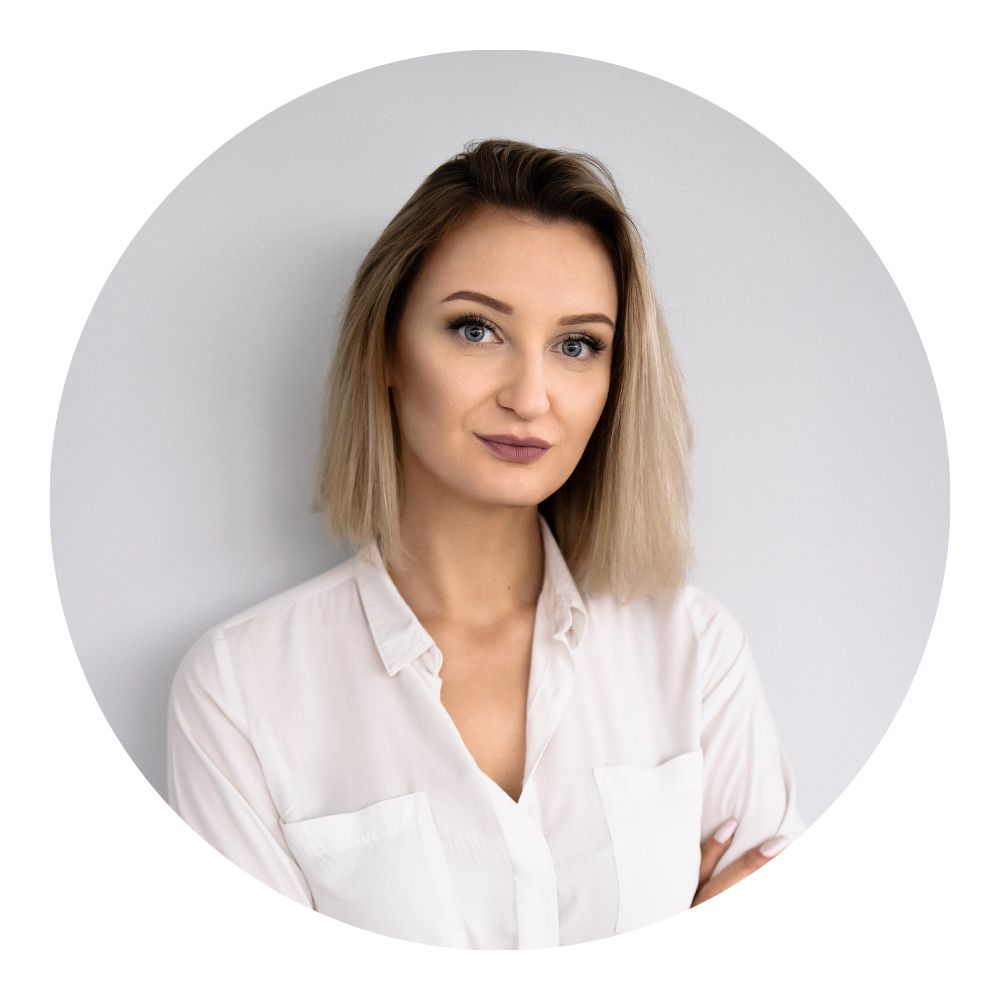 Agata Głuszak
At Tap.Talent I work as a Talent Key Account Secialist. My position combines two areas - recruitment and customer acquisition/care. My adventure with Tap.Talent began in June 2020 and continues to this day. I am responsible for attracting specialists in the field of IT, marketing, accounting, etc. and managing a team of Researchers. In addition, I acquire new clients for the company, participate in consulting meetings and coordinate market research. My recipe for successful recruitment: identifying the needs of the Candidate and the Client. In my free time, I co-lead self-defense classes for women in Wrocław, train Filipino martial arts and pamper my 10-year-old dog Gruszka.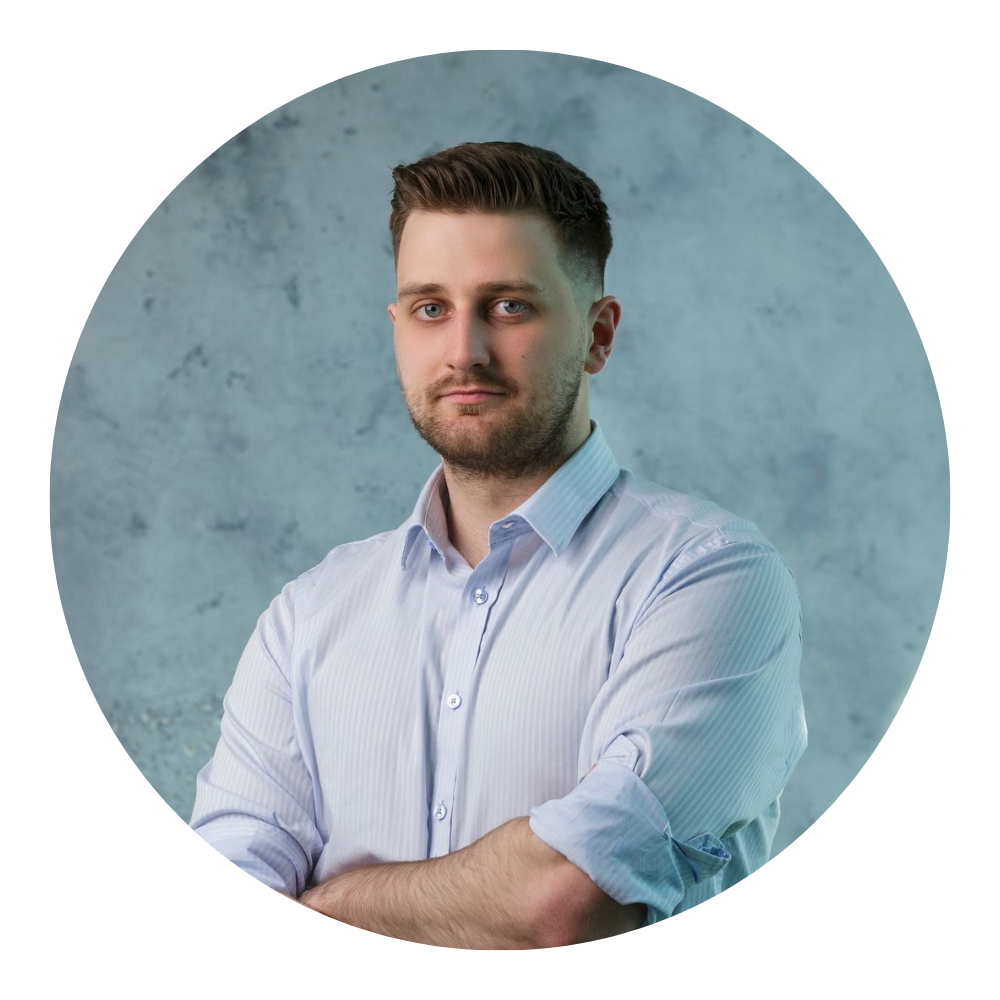 Hubert Tynda
I have been working at Tap.talent since March 2023 and serve as a technical recruiter. On a day-to-day basis, I search and pre-screen employees mainly in the IT sector. In my opinion, the recipe for successful recruitment is simply honesty and openness in talking to candidates. It seems to me that when conducting many interviews we often forget that there are simply people on the other side of the screen for whom an interview or a decision to change jobs can be very stressful. Therefore, I always try to keep in mind the comfort of the candidates so that they feel at ease in their relationship with me. I try to spend my free time actively, I play tennis, train my dog, and on weekends you can often find me in the mountains.
Tap
.

Talent's uniqueness

Understanding of the job market in Wrocław, Poznan, Katowice, Warszawa.

Long lasting business contacts.

Access to a broad database of candidates from the Wroclaw labor market.

Accessibility to a broad base of candidates from the surrounding urban agglomerations.
Effectiveness in the process of recruitment and selection of employees.
Use of recruitment marketing tools in recruitment process execution.
Use of direct search methodologies in IT recruiting.
Experience in conducting Employer Branding activities in promoting the employer brand.
Thanks to its knowledge of the labor market and good business contacts, Tap.Talent recruitment company is able to carry out effective recruitment processes for its clients.

Company's successes
We could showcase many of our successes however we are most proud of :
we built Wroclaw's IT business sector by helping international technology companies establish their IT centers in the capital of Lower Silesia;
we built the Krakow's BPO business sector by helping international outsourcing solutions companies establish their centers in Krakow agglomeration;
we built the Warsaw's Finance Services sector by helping international finance providers to consolidate their operations in Warsaw;
cooperation with local offices responsible for attracting foreign investors, we introduced over 20 companies in Wroclaw, 5 SSC centers in Warsaw and 7 BPO business centers in Krakow;
we carried out a volume recruitment project and employing 40 .NET Developers within 4 months;
we introduced 8 German companies from the software development sector;
we are preferred supplier to over 10 companies from IT and Business Services sectors;
we introduced a German automotive company to the Wroclaw market and implemented an employer branding program for them for 2 years, aimed at building their brand image.
Purpose of founding the company
Purpose
Tap.Talent was founded because we wanted to use an innovative recruitment  approach in everyday cooperation with  employers and candidates. The desire to create something independently matured in us for long time
Own company, own team, own ambitions and business independence. Each project is a new challenge for us, so clients can count on an individual approach and comprehensive consulting services. When founding Tap.Talent, we set ourselves the goal of creating an organization that would actually meet the business needs of clients and that would provide services in the major metropolitan areas in Poland.
Our main goals:
to provide professional development opportunities to our team members
to be at the forefront of specialized recruitment companies in Poland
to combine crowdstaffing and traditional recruitment
to combine recruitment marketing with recruitment tools
using our business contacts built up over the years
confidence in other recruitment companies – network of recruitment partners
OUR HISTORY
The history of Tap.Talent dates back to 2017. That's when we decided to set up Tap.Talent and use the experience and HR skills we have acquired over 15 years. That was also the year we managed to get our first client – a Norwegian ecommerce platform, which commissioned us to hire the first team of developers in Poland.
In 2019, we signed our first RPO contract with a Scandinavian IT company and recruited 40 .NET developers in less than 4 months. Another important milestone in Tap.Talent's development was winning the first contract for recruitment sourcing services and a comprehensive Employer Branding program with a German manufacturing company. These two major projects made Tap.Talent's team one of the fastest growing recruitment agencies in the IT services sector in Wroclaw. Another important step in Tap.Talent's development was the addition of an experienced manager and recruiter to the team and the establishment of a Sourcing Team. In 2022, Tap.Talent underwent a technological upgrade; among other things, we purchased cloud solutions and implemented an ATS system to streamline and automate recruitment processes.