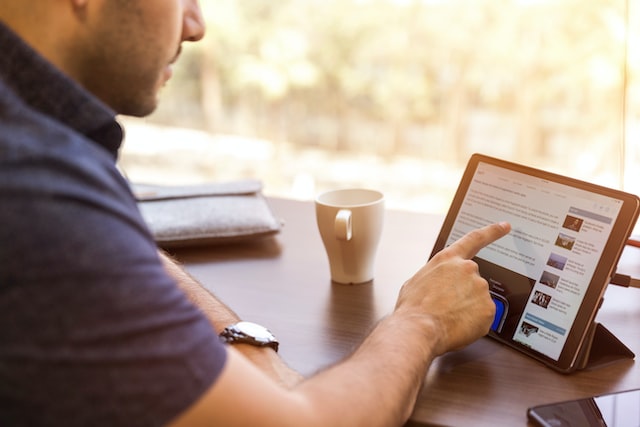 Recruitment Marketing
Recruitment Marketing, unlike EB can produce quick results and for we need only a few days to launch the first activities.

Recruitment marketing is often confused with Employer Branding. It is nothing more than coordinated marketing activities aimed at reaching potential candidates and get them interested in a particular job offer or employer brand in general.
Recruitment marketing – learn about its greatest benefits!
The digital world offers an array of tools in this area for effective outreach and conversion of candidates into quality applications. Know-how once available only to marketers, today in the service of recruitment. The main benefits of activities carried out in recruitment marketing will be to quickly reach a specific pool of candidates and immediate increase in the number of applications for a position. The effects of the campaign are observed in real time, which allows for immediate optimization of campaign settings.

Areas of recruitment marketing activities:
● SEM recruitment campaigns (Google, YouTube, IG);
● Facebook/Instagram recruitment campaigns;
● Linkedin targeted recruitment campaigns;
● Outbound recruitment (email marketing);
● Recruitment events (fairs, open days, webinars);
● Recruitment content (collateral);
● Job advertising;
● Copywriting;
● Consultancy & tailored made service.
Market research is, in the simplest terms, the process of gathering information. It pays to be well informed. Responding to the need for an individual approach to our projects and clients' expectations, we have launched a dedicated research department within Tap.Talent.
Marketing communication tools vs. the recruitment process.
Is it possible to map the process of product promotion and sales into the recruitment process to draw knowledge and inspiration? Of course you can. Below I present some examples of elements of marketing in the broadest sense, which almost one-to-one correspond to the activities undertaken in the field of employee recruitment. You will be surprised how many analogies can be seen between these seemingly disparate processes, and these are only selected examples. In fact, there are many more.
– Advertisements and descriptions of products and services >> job offers
– customer contact >> communication with candidates
– company website >> career tab
– corporate visual identity >> graphic layouts for advertisements, forms and messages
– multi-channel sales >> various channels to reach candidates and publish announcements
– activity in social media >> employer profiles
– Public Relations >> shaping the employer's image
– marketing and sales campaigns >> employer branding campaigns
– Inbound marketing >> candidate education and information materials
– Customer service >> recruiter availability to the candidate
– Influencer Marketing >> engaging employees as employer brand ambassadors
– Customer Experience >> Candidate Experience
– freebies, discounts and promotions >> gadgets and gifts
– Customer Satisfaction Survey >> surveying candidates' opinions and impressions
– After-sales service >> care and implementation of the new employee.
Recruitment marketing – stages
As with "ordinary" marketing, recruitment marketing works like a funnel. Moreover, it is part of a larger recruitment funnel. Its stages are:
– awareness (awareness)
– consideration
– interest
– application
– selection (select)
– hire
Recruitment marketing is most important at the very beginning, or more precisely, during the first three stages: awareness, consideration, interest. The subsequent stages: application, selection and hire are the domain of recruiters.
We are at home and know the terrain. Our team will obtain information and present it in a clear and understandable way, answering the question of whether our activities and plans are likely to succeed. We provide information in three main areas. Contact us.