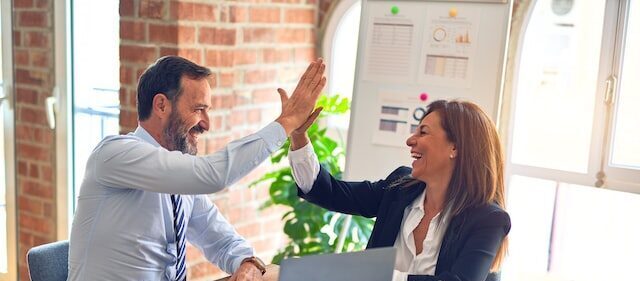 Talent Sourcing - we will find you a top talent!
Talent Sourcing is a service which only involves finding and reaching out to candidates with specific competences in selected location. Through our service, the client's HR department secures constant access to quality applications from candidates for selected roles. The verification of the application and the first contact with the candidate can be (to be determined) on our side or on the client's side. The service is flexible and tailor-made. Our Talent Sourcing Team is supported by recruitment marketing campaigns.
Buckle up and wait for quality candidate applications. The Tap.Talent Sourcing Team knows what to do.
How does the Talent Sourcing process work with Tap.talent?
We start the Talent Sourcing process by defining the requirements of the vacancy/ies. The Sourcing Team then carries out an analysis, as a result of which we identify groups of candidates who match the requirements of the job description.
The way Talent Sourcing services are delivered is as follows:
– Database searches
– Searches on professional portals
– Searches on social media platforms
– Search via web browsers
– Communication with potential candidates
– Preliminary assessment of qualifications
Speed up the recruitment process by giving your HR team the best candidates in less time.
Advantages of the Talent Sourcing service:
Ensuring a constant flow of applications 

Increased time to delivery of candidates 

Guarantee of continuity of recruitment process 

Sourcing candidates from outside the traditional recruitment channels
Write to us and let's talk about how the Tap.Talent team can help you sourcing and hiring.