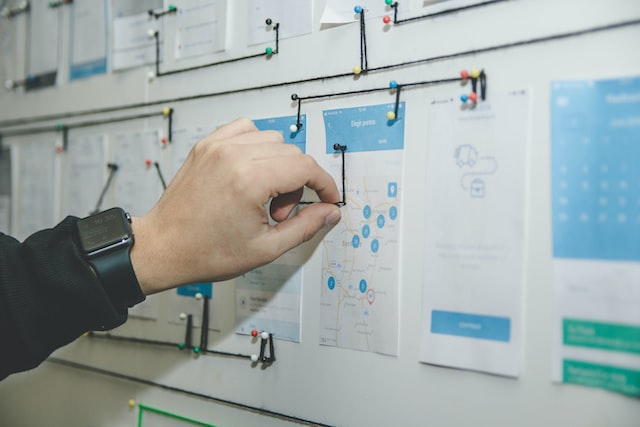 RPO - we'll do it for you!
Recruitment Process Outsourcing (RPO) is a solution where all or selected recruitment processes are passed to an external company. RPO is one of the most effective and fastest solutions, where an experienced recruiter or a whole team of recruiters appears at the client's premises ready to work and equipped with all possible recruitment tools.
You gain a dedicated and experienced team of recruiters, as well as access to our expert knowledge, network of contacts, recruitment tools.
Thanks to the RPO service, our clients gain the ability to quickly expand their Recruitment Department without incurring the costs of hiring and implementing new employees into their organisation. With this approach, the Tap.Talent team becomes part of yourorganisation and is responsible for the implementation of strategic hiring plans. Whether it's setting up a new office or growing your existing your organisation, we can provide a cost-effective, flexible, cost-attractive and efficient recruitment solution that allows your HR department to focus on other business tasks.
Main advantages of our RPO service:
Significant reduction in hiring time – up to 3-5 weeks
Savings of 20-40% of total recruitment costs
Access to a comprehensive database of candidates
Dedicated recruitment team or Recruiter working exclusively for the client
Administrative and legal support during the project
Support activities including recruitment marketing or employer branding
Access to market expertise – trends
Management of all recruitment work
Thanks to the RPO service, our client can focus on his core business, while we take care of the full recruitment cycle. Our service helps save our clients time and money and provides them with a quality recruitment service.
Benefits of the RPO model
Saving time and money: With the RPO service, your company can save time and money that would have to be spent on setting up a recruitment team and running recruitment processes.
High-quality recruitment services: The team of recruiters available through the RPO service is experienced and has the necessary knowledge and skills to provide a high quality recruitment service.
Flexibility: the RPO service is flexible and allows companies to tailor services to their individual needs and requirements.
Focus on core business: With the Recruitment Process Outsourcing service, a company can focus on its core business and a team of recruiters will handle the recruitment processes for it.
Achieving business goals: With a high-quality recruitment service, a company can achieve its business goals, such as hiring the right people and building a strong team.
If you are looking for an efficient and effective Recruitment Process Outsourcing service, please email us and let's talk about how the Tap.Talent team can help your organisation.