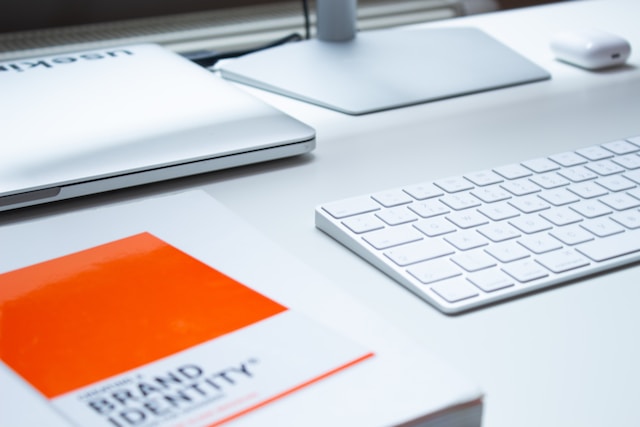 What tools can support employer branding?
Building a good employer brand is a complicated task for many companies. With help comes technology, which allows you to reach a larger audience with your actions. What solutions can be used to attract potential candidates?
There are many tools that can support employer branding, i.e. the process of building a positive employer image. 
Website and brand image - what impact does it have?
Having a professional website that presents information about the company, its values, mission, team, employee benefits and job offers can help attract candidates and build a positive employer image. A website is most often one of the first media a customer sees. When looking for an answer to a question in a search engine, she goes to the www and it represents the brand, product, service. She is the first image that a potential customer interacts with. It is extremely important what and how we communicate on the www, how we introduce ourselves to the user, how we greet him. Whether we convince him of our branding depends on it. Whether he will make a purchase. Whether he will come back to read more blog posts. Finally, whether he will remember our company and recommend it to his friends.
Running a company blog - the path to company success
Maintaining a blog to publish industry-related articles, market trends, tips for candidates, employee success stories, etc., allows a company to build authority and expertise in its field.The popularity of content marketing has grown significantly in recent years. Valuable and well-optimized texts, published on company blogs, are a real vademecum of knowledge in a given field for users, while for the company - a real opportunity to increase traffic and... generated profits. By publishing valuable content, we build brand recognition, gain authority and trust of the audience, and encourage them to use our offer. Systematic activities on the company's blog also affect the positions in search results.
Advertising activities in employer branding - social media, campaigns and opinions
Social media platforms such as LinkedIn, Facebook, Instagram and Twitter can be an effective tool for promoting employer branding. On them, you can share company information, news, success stories, as well as show a behind-the-scenes look at your work and engage in dialogue with potential candidates.
Recruitment campaigns: Thoughtful recruitment campaigns, both online and offline, can focus on a company's values, company culture and the benefits of working for a company. These can include video campaigns, social media ads, banner ads, etc.
Employee reviews: Employee reviews on platforms such as employer review sites (e.g. Glassdoor) can be of great importance to candidates. That's why it's a good idea to foster good relationships with your team and create a positive work atmosphere.
Industry activities for image - make yourself known
Employee referral programs encourage current employees to recommend your company as a place to work. This can include financial rewards or other benefits for employees who refer successful candidates.
Meetings and industry events: Attending conferences, job fairs and other industry events allows you to network with potential candidates, build relationships and present your company as an attractive employer.
Internship and apprenticeship programs: Offering internship and apprenticeship programs for students and graduates can help attract young, talented employees and build a positive company image among students and the academic community.
How to choose EB support tools?
Of course, there are many more solutions to support branding, and not all of them will fit every company's strategy. The most important thing is to observe the environment and learn about the opportunities offered by technology.Currently, it is difficult to stay up to date with all the tools that appear on the market and can help companies. Every day something new appears, another tool or feature to help run a business and promote its operations. The pace of technological development seen in recent years is frightening.
Employer branding is crucial in catching the eye of candidates. It is worth looking at what people value and how to reach them. You can observe the people already hired, but also remember what was irritating to me as an applicant for various positions. It is worth noting that an effective employer branding strategy requires consistency and coherence.