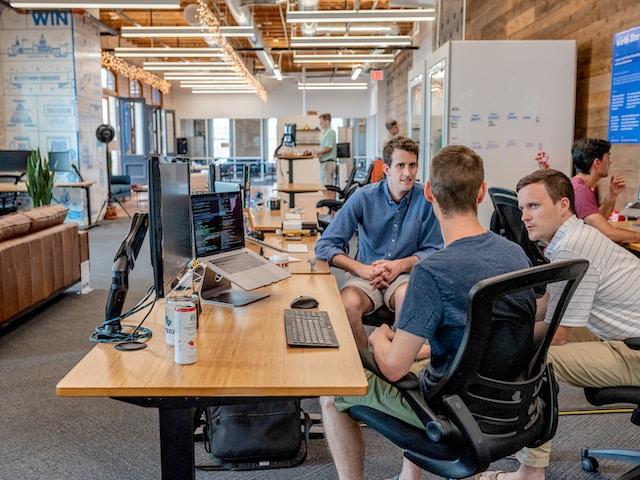 How to conduct an effective recruitment process?
The key to a successful recruitment process is a plan, taking into account budget, time and target. The choice of candidate sourcing, recruitment tools, advertising communication, and finally selection methods depends on what kind of employee is to be hired. Planning the recruitment process, organizing and monitoring all stages ensures a smooth recruitment process, a quick decision on the selection of a candidate, as well as the knowledge to improve subsequent projects.
Planning the recruitment process

Planning the recruitment and selection process should begin with an analysis of the job, the nature of the organization itself, and then the creation of a candidate profile tailored to them. The candidate profile should consist of requirements for education, expertise, work experience, as well as motivations, personality traits and other competencies. It is worth translating these into a fictional character - a persona. A persona is a personification of a representative of the target group in a given recruitment. This action makes an abstract entity, such as an ideal candidate, take on human characteristics. Making it realistic makes it easier to plan subsequent activities and create an effective communication strategy.
Planning the recruitment process - data analysis

It is impossible to optimize recruitment without collecting data on potential candidates and monitoring each subsequent project. Relevant information is hidden in internal reports, such as in the ATS system. They are also contained in tools such as: Google Analytics, Yandex Metrica, Audience Insights, Facebook Pixel, Google AdWords. Planning the recruitment process is also facilitated by key performance indicators (KPIs) from previous projects. They should relate to candidate sourcing, candidate selection and the hiring process. They allow you to set a strategy for ongoing recruitment, optimize costs and choose effective communication with candidates.
Recruitment start: job announcement

Planning the recruitment process usually includes the preparation and distribution of a job advertisement. Appropriately developed visually and in terms of content, as well as shared in selected channels, it gives the chance to arouse the interest of candidates from the target group. Contrary to appearances, preparing an effective ad requires time and thought - it is simply not an easy task. The ad should include the name of the company, a presentation of the job, a list of requirements that must be met by the candidate, the scope of the employee's duties. Also important are: information on salary, benefits, form of contract, list of required documents, contact information and information on how to submit an application, personal data processing clause.

Sourcing - how to encourage the recruitment of a passive candidate

Standard measures are effective only for candidates who are actively looking for a job - so-called active candidates. In some industries, an ad with a job offer, supported even by an advertising campaign, can be completely ineffective. Planning the recruitment process should therefore then assume the use of a method of actively seeking candidates, called sourcing.
Planning the recruitment process - what next

The consequence of a successful recruitment process is the rejection of a group of candidates and the hiring of new employees. Both require special care. Planning the recruitment process should therefore include a system for keeping in touch with rejected candidates so that they act on the positive image of the would-be employer and are willing to participate in future recruitments.