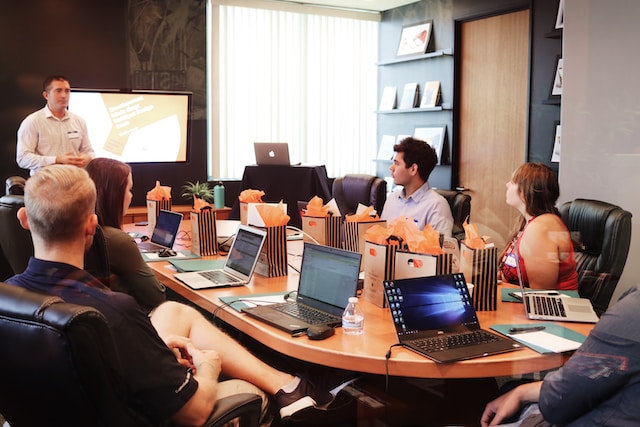 How to convince the board to cooperate with a recruitment agency?
Convincing the board of directors to cooperate with a recruitment agency may require careful preparation and presentation of arguments that will highlight the benefits of such cooperation. Here are some steps that can help you convince the board to make this decision:
1. understand the company's needs: Present your proposal in the context of the company's actual needs. What are the current difficulties in attracting suitable employees? Is the company having difficulty filling key positions? Is the recruitment process time-consuming and costly? Focus on specific problems that the recruitment agency can help solve.
2 Research and select agencies: Search the market for recruitment agencies, paying attention to their specialties, success stories, references from other clients and the quality of their services. Choose an agency that has experience in the area where your company needs support.
3 Prepare a cost-benefit analysis: Develop a cost-benefit analysis of working with a recruitment agency. Compare the cost of hiring on your own (ads, application screening, staff time involved in the process) to the cost of working with an agency. Show what savings can be achieved through a more efficient and faster recruitment process.
4 Resulting benefits: Focus on the benefits that a company can gain from working with a recruitment agency. These may include:
Faster recruitment process: Recruitment agencies have access to ready-made candidate databases and screening tools, which can reduce recruitment time.
Access to specialized knowledge: Recruitment agencies often have knowledge of current labor market trends and market specifics for specific industries.
Better quality candidates: With an agency's experience, you can get access to better-matched and more qualified candidates.
Enthusiasm and flexibility: Recruitment agencies are motivated to find the best candidates, which can translate into greater recruiting efforts.
5 Examples of other companies' successes: Provide the board with examples of other companies that have succeeded by working with a recruitment agency. This can be in the form of case studies, testimonials, or stories about improving the efficiency of the recruitment process.
6 Implementation plan: Present an implementation plan for working with a recruitment agency. Discuss what steps will be taken to ensure a smooth transition and effective operation of the recruitment process.
7 Risk analysis: Also consider the possible risks associated with working with a recruitment agency and present ways to minimize or manage them.
8 Meet with the board: Hold a meeting with the board to present your proposal. Prepare a presentation in which you include all arguments, analysis and examples of success. Be ready to answer questions and address any concerns.
9 Prepare for possible negotiations: If the board expresses interest, you may need to negotiate the terms of cooperation. Be prepared to discuss costs, scope of services and other details.
10. Monitor results: If the board agrees to cooperate, be prepared to monitor the results and effectiveness of the recruitment process. This will allow you to adjust your strategy if necessary.
Remember that the key to convincing the board is to show that cooperation with a recruitment agency can bring real benefits and solve existing sourcing problems.